Hello there! We're delighted that you're interested in working with Wonderbly, the UK Children's Publisher of the Year 2021. Below you'll find out all about us, our mission and values, and the roles we have open right now. If you don't see a job that's right for you, but you think you'd be great for us anyway, then please apply to our open application role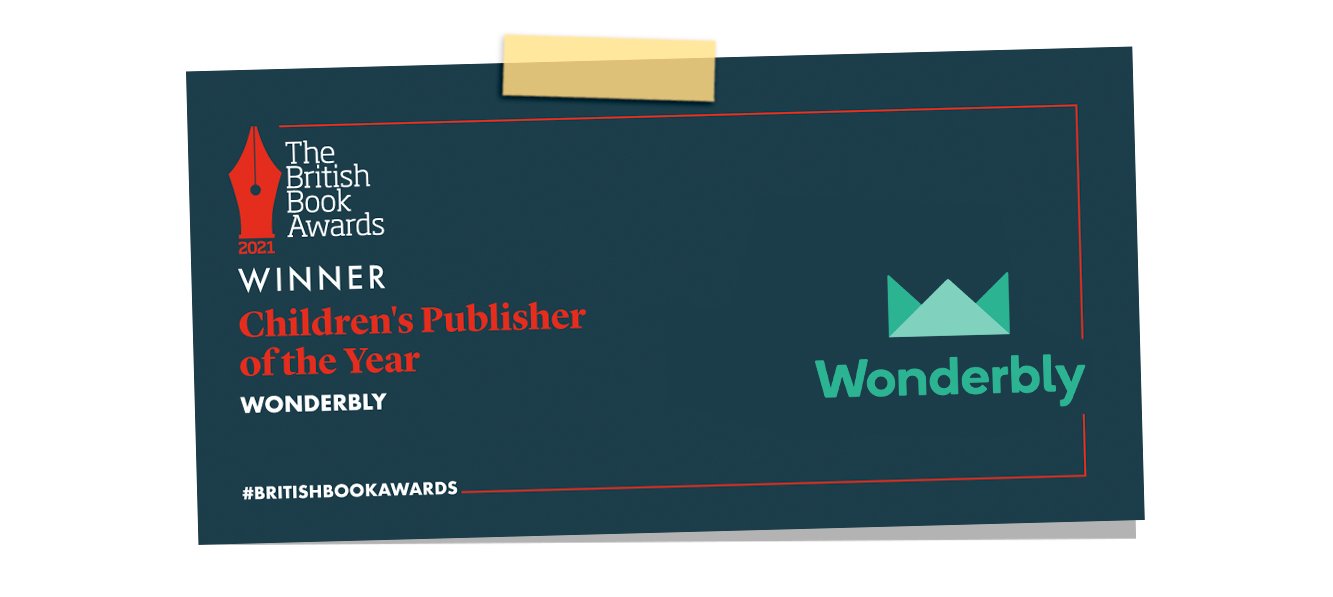 Wonderbly is the world's leading personalised publishing company. We conceive, design, promote, sell, and make wonderful books for wonderful customers all over the world.
So far we've shipped over 6.5 million books to over 150 countries. We've done this in just seven years, since we began in 2014, and we're just getting started. Our mission is to use the power of personalisation to make millions and millions of people feel extraordinarily special. As missions go, it's not a bad one.
The foundation of our success is our incredible multi-disciplinary team of 60 full timers and many more freelance contributors. To make it possible for all those millions of customers to get their books, we need to bring together brilliant people with experience in editorial design, research, production, software engineering, marketing, ecommerce, data analysis, print-on-demand manufacturing, shipping… the list goes on.
What this means is that Wonderbly is a very collaborative and creative place to work, with lots of opportunities for learning and development across a broad range of skills.
Our small but mighty team is based mainly in London, where we have a bright and light studio for working together. But like many digital first companies, we have a hybrid operating model with many colleagues working much of the time remotely. So wherever you live, we want to hear from you!
Our company values are built on three enduring messages that are at the heart of Lost My Name, our original best-selling personalised book that launched our company.
Be Courageous. Our success has come from having the courage to try new things and challenge existing ideas and assumptions. Pushing all kinds of creative, operational and technical boundaries every day, and going places no one has gone before in publishing, is not for the fainthearted! We value people who like to take risks and make bold decisions. People who thrive at Wonderbly are self-starters who love autonomy and consistently push themselves and others to grow and improve everyday.
Be Curious. Curiosity always compliments our courage. It's not enough to just get results, we always want to know why and how we achieved what we did, and how we can share what we've learnt with one another. This is vital to creating our inventive, inquisitive approach to discovering new ways of making a difference to our customers and colleagues.
Be Kind. Our courage and curiosity is underpinned by our most important value – kindness to one another and the world around us. We don't always get things right when we try new things. We all stumble and get worried from time to time. But the thing that makes Wonderbly such a great place to work is that we all know we've got the support of our whole team behind us, ready to help us up, dust us off and cheer us on as we have another go at pushing ourselves and our mission forward.
First and foremost we believe that doing inspiring, meaningful work with kind, curious and courageous colleagues is the main reason to join Wonderbly. However, we do also offer a range of other lovely benefits:
We have a very flexible remote working policy – work in the way that suits you best. Most people are choosing to split their time between home and the studio.
We support being active; with numerous running groups, gym lunches and yoga in the office or on Zoom. We have some sparkling new showers on site, secure bike parking facilities and are part of the Cycle To Work scheme
Pension scheme, health insurance and mental health support
You'll get a training budget to enable you to do your best work and develop as a professional, combined with regular Lunch and Learns
We have heaps of snacks, drinks, and comforts in our fully-stocked kitchen, as well as regular team lunches and breakfasts.
28 days holiday, plus 8 bank holidays
We love having dogs in the office (well behaved ones anyway)!
Equal opportunities employer
Our team are committed to providing equal opportunities for employment regardless of of race, religion or belief, ethnic origin, disability, family structure, socio-economic status, age, nationality or citizenship, marital, domestic or civil partnership status, sexual orientation, gender identity or any other basis (it's the law, but it's also just the right thing to do).
If you have a disability, caring duties, or any other additional need that require consideration, please do let us know.
And to see more on our business and products, please do visit us at: